Gerald Keith Culliton

gerry@cullitonlaw.com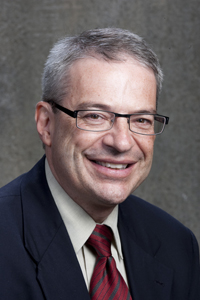 Gerry began his legal career in Toronto in 1984. After articling and practising there, he returned to his home town of Stratford in 1989.
For twenty-years, Gerry practised law with Mountain Mitchell LLP until that firm dissolved.
In 2009, Gerry and his talented team of experienced, dedicated Law Clerks created Culliton Law. Culliton Law achieves great results, provides excellent service and delivers a unique brand of quality, caring law at a fair price. Referrals and new clients are very welcome.
Gerry studied Commerce at Queen's University before earning his LL.B at the University of Western Ontario. Gerry has served his community as: Founding President of the Stratford Arts Foundation (Stratford Summer Music); President of the Stratford & District Agricultural Association; President of the Stratford & Area Builders' Association; President of the Rotary Club of Stratford and Director of the Stratford Perth Community Foundation. He is currently serving the community as: the Past President of the Rotary Club of Stratford and Commodore of the Wildwood Sailing Club (St. Marys) and President of the Stratford & Area Referees' Association. Gerry is a Certified Level II Hockey Canada Referee affiliated with the Ontario Hockey Federation, the Ontario Minor Hockey Association and the Ontario Women's Hockey Association. On two occasions, Gerry has attended the North American School of Officiating which is a Referee school conducted by professional NHL Referees. Recently Gerry appeared in the Documentary " Hangman's Graveyard" as Nicholas Flood Davin, Defence Counsel for convicted murderer George Bennett, executed for the murder of George Brown. "Hangman's Graveyard", had its world premiere at Stratford DocFest 2009 and appears on the History Channel.